Promo code activation howto
Promo codes are activated on a Google Account so you can gain access to the additional data and features on all your devices. The default device limit is set to 10 per code, contact support if you need more.
To start the activation, just click on the link in the email. You'll be requested to login with one of your Google accounts.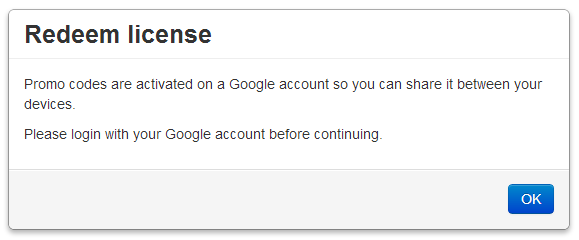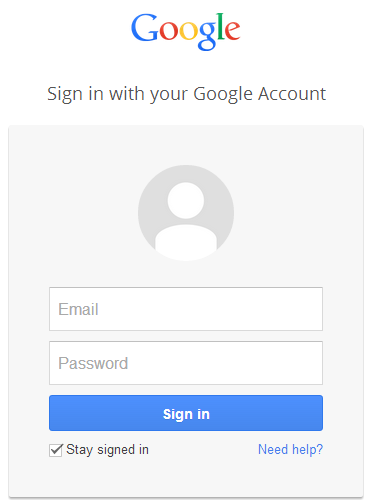 Please confirm here that the correct Google account is selected. If not, logout and sign in again.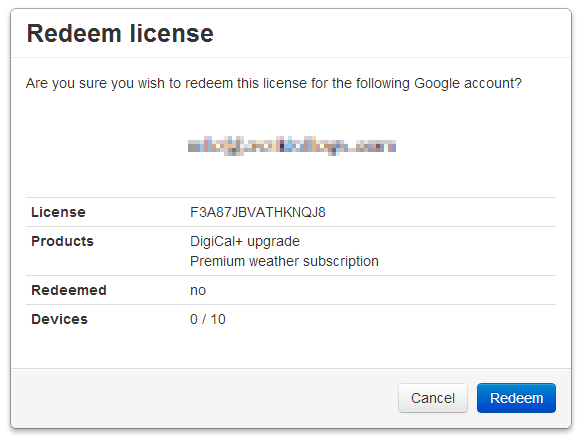 After the promo code is redeemed, click add device to activate it on one of your phones and tablets.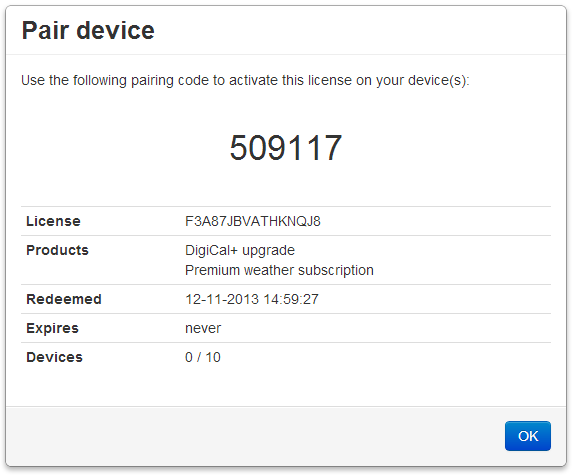 Now go to DigiCal, enter the Preferences screen, scroll to the bottom and click Enter and view promo codes.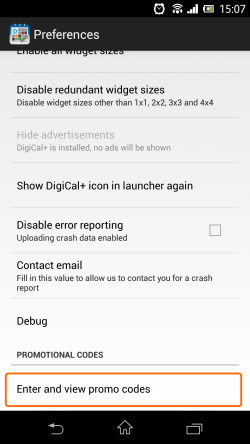 And enter the 6 digit code here. This code expires every few minutes, so if you need to add another device later, go back to the Add devices web page to generate a new pairing code.